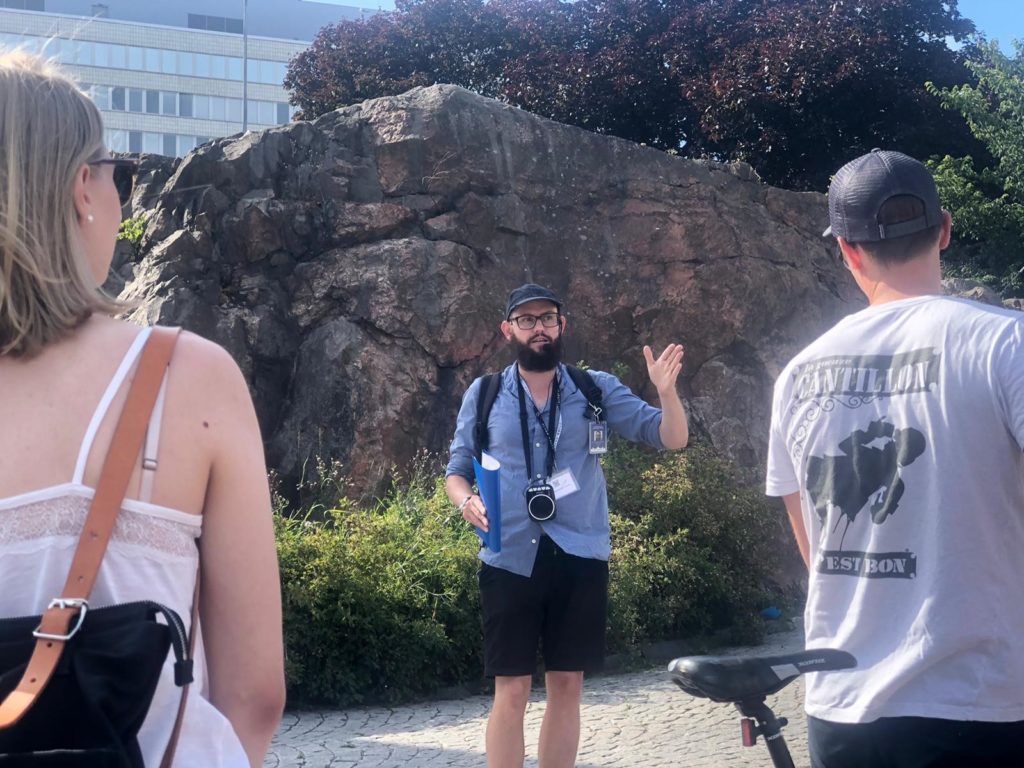 A walking tour called Kallio Zigzag means it is now possible to walk around Kallio with a native English-speaking guide, Edward Morrow. Kallion Kulttuuriverkosto thought it would be a good idea to have these walks presented by a native speaker.
Edward Morrow is of Irish descent but grew up in Spain, where his dad used to work. In Spain he spent around twenty years. He worked there also as a guide.
A certain Finnish lady brought him to Finland: "About five years ago I met a very pretty young lady from Finland. We had a long distance relationship for a long time, it was getting a bit too much, so I made the decision to move here", says Edward Morrow. This happened two years ago.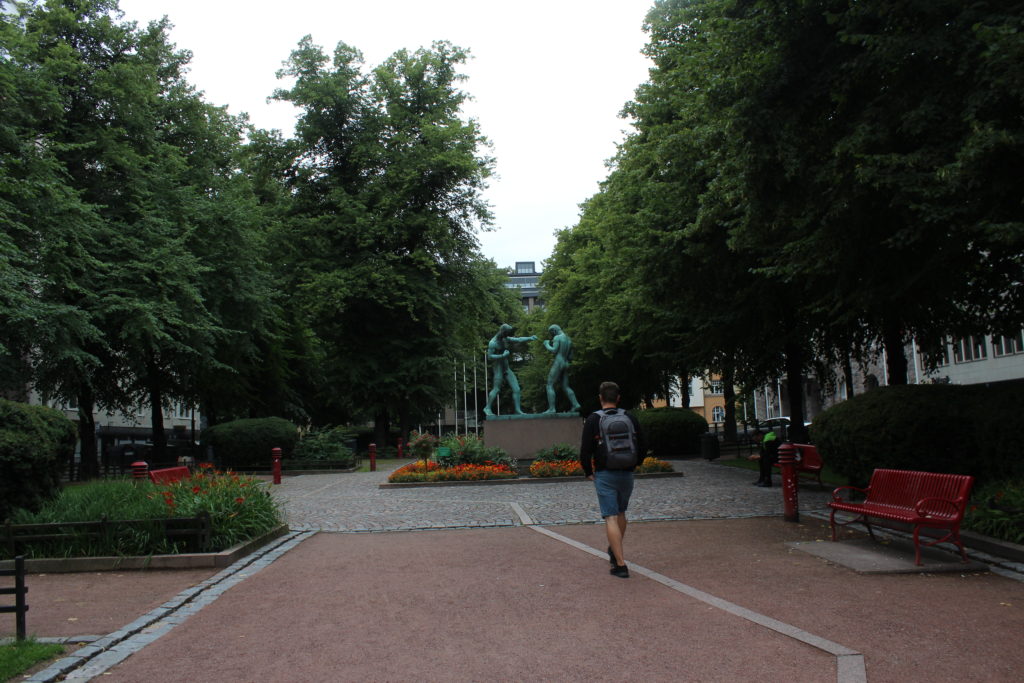 He first began to do walking tours around the Helsinki city center. They were more in demand and were more common. Doing Kallio Zigzag was interesting as there weren't many walking tours in and around Kallio.
On the walk Edward Morrow tells about the layout of the district, its city planning. He tells also about people's lives and how Kallio has affected not only Helsinki, but the whole country and the entire world.
On the first walk he quickly realized that people had done their homework and read guidebooks. Kallio has a cool reputation but it has a really interesting history as well, says Edward Morrow. On the walks he tries to show an another side of Helsinki that people don't really yet know about.
Subjects like worker's rights movement are discussed on the walk. Kallio was the first major working class area in Helsinki. The Social Democratic Party has had its head offices there and the communist movement has also been very influential. Finland has had a reputation abroad for being pro workers' rights, in part for what has happened in Kallio. The same goes for women's rights – Finland was the first European country to give women the right to vote. Kallio played its own part in this as well.
So far there have been two walks. On the first walk there were nineteen attendees, which Edward Morrow considers a good number, considering the times we live in. Attendees were mostly local.
The tour starts in Paasivuori Square, where Edward Morrow talks about the Social Democratic Party. Area Linjat is the oldest part of Kallio and Kallio Church is very iconic.
The tour goes on to Torkkelinmäki, Torkkelinpuisto is quite an unusual park as it has been built on a hill in a densely populated part of Kallio. It is also very old and modelled after the garden city -ideal.
The tour ends in Harjupuisto, which is about Finnish cinema, Ebeniser-society and kindergarten. Sörnäinen -metrostation is only a short walk away.
At the moment there aren't that many tourists around. When the walk was planned in January, no one predicted what would happen. Cruiseship tourists would have been everywhere. Everything collapsed in March, says Edward Morrow.
When the Kävelyfestivaali starts in August, there will be maybe more walks, winter time is not very ideal for walking, says Edward Morrow.